Welcome to SOFTWIN TECHNOLOGIES for SAP Education
Get Training from Top  Industry Professionals
SAP Training with

Softwin Technologies
 Enhance Your SAP Skills and Knowledge
Softwin Technologies is a SAP training Institute leading provider of SAP training and certification programs. We provide complete range of guides which are designed to people and corporate customers with the skills and information they need to be successful within the SAP surroundings.
Courses Offered

by Softwin Technologies
Each course aims to give students a full knowledge of and practical experience with the necessary SAP module. SAP Training Institute Softwin Technolgies also offers customized SAP certification training programs based on the specific needs of organizations or individuals.
Extensive Range of

Training Courses
Choose Your Path to SAP Success with Softwin Technologies
Business Learning Hub (BLH)
SAP Solution Learning Hub
Professional Learning Hub (PLH)
SAP Certification Hub(6 Attempt)
SAP Certification Hub (1 Attempt)
SAP Training and Certification
Why People

Choose

Softwin Technologies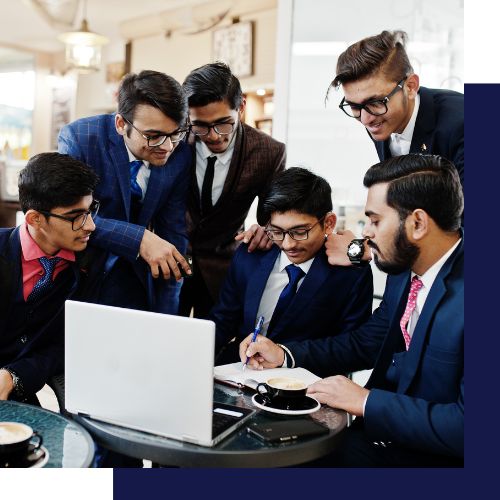 Extensive Industry Expertise
Softwin Technologies provides specialized SAP certification training to suit the unique requirements of multiple organizations.This makes sure the learners receive instruction that is appropriate to their field and the particular needs of their company
Softwin Technologies has industry expertise in providing SAP Training Institutes for various industries and their training courses are designed to equip learners with the knowledge and practical skills required to succeed in the SAP ecosystem.
Softwin Technologies offers SAP training programs that are specific to the specific needs of learners and their companies. They collaborate extensively with their clients to understand their needs and build training programs to match those objectives.
The comprehensive SAP Training Institute programs offered by Softwin Technologies provide learners with the skills and information needed to succeed in the SAP ecosystem and progress their careers.
Softwin Technologies offers SAP training and sap certification programs that are adaptable to the demands of learners. Their SAP training programs can be delivered in various formats, including classroom training, online training, or a blend of both, depending on the learners' preferences.
With SAP training programs offered on the weekends and in the evenings, Softwin Technologies enables learners to further their education while balancing job and personal obligations.
Softwin Technologies offers placement assistance to learners who complete their training and sap certification programs. They have a dedicated placement cell that works with their corporate clients to identify job opportunities for their learners.
Placement support provided by Softwin Technologies ensures that learners receive the correct guidance and support to secure job placement and success in their chosen profession.
Softwin Technologies' training programs are reasonably priced, making excellent training available to a larger variety of learners. They detect the benefits of price-effectiveness in the field of training and try to give excellent in quality training programs at affordable prices.
Softwin Technologies' training programs are competitively priced and provide excellent value for money.They offer learners with several of pricing selections, which include as installment plans, to help them in managing their training cost.
Registration For

Course Enroll